Toronto Adventures (Up to 25% Off)
Popular
Discount
C$ 45.00
Description


What's included: boats, paddles, PFD lifejackets, coast guard safety kit, brief orientation for fist-timers, staff to help launch the boats or boards, leash (paddleboard only)


Age restrictions: under 18 must be accompanied by an adult or legal guardian


Lessons included?: no, only brief orientation for first-timers


Add-ons: lesson and guided tour


Located 5 minutes from Old Mill TTC Station


Water sports enthusiasts can enjoy kayaking, paddleboarding, or canoeing on the Humber River, admiring wildlife, such as beavers, blue herons, deer, coyotes, egrets, and minks.
Ad details
21 Old Mill Rd. Humber River, King's Mill Park, Next to Old Mill Inn, Toronto, ON M8X 1G5 Central Etobicoke – 15.6 mi
2028 Views
Contact Advertiser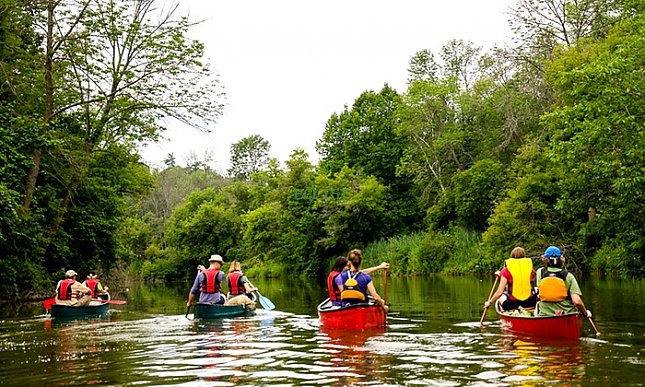 What's wrong with this ad?
Classifieds - adverts (Latest ads)